Why you should add Estonia to your next Europe trip
Where is Estonia? Is it safe to visit? Why would you want to go there? 
These are all comments I got from my family and friends when I told them I was going to Estonia for a week and Im here to answer all these questions plus more! So, let's start from the beginning.
Estonia is apart of the belt of Baltic states (Estonia, Latvia & Lithuania) that borders Russia and the Baltic Sea and just across the pond is Estonias Finnish friends. The Estonians are considered Finnic that speaks the Estonian language.
In some cases, Estonia is considered Eastern European (although it's more like Northern European) and I think that scares newbie travellers away as they have a stereotypical judgement that Slavic people are crude and mean.  This is definitely not the case! Estonia is made up of 69% Estonian's 25% Russian's and 6% from elsewhere.
Estonian people are extremely friendly and helpful and you can get around any of the main cities with no language barriers as nearly everyone speaks English.
Estonia has been one of the most welcoming countries we've been to and we weren't at all worried about our safety in our time there. 
With that being said there are the usual things to look our for like don't leave your stuff unattended, if someones approaches you to talk be cautious of your surroundings, don't sign any forms from people claiming to be needing it for donation services. 
On top of this, we found that there were a lot of beggars on the street and quite a few people claiming to be deaf as a scam (someone yelled and scared a lady pretending to be deaf)
There are so many reasons to visit Estonia that I've decided to break this part up into 3 sections, food, Culture and Cost. 
The Food
Estonia's cuisine draws its inspirations from its origin of Eastern Europe while being inspired by Finnish dishes. This shows through the amount of meat and fish dishes available in traditional restaurants. Most of these dishes are not commonly found in western and central Europe (with dumplings being the exception).
The Eastern European belt of foods mainly consists of pork, potato, rye breads and staple vegetables with their national dish being Verivost (Blood Sausage) served with a side of Potato. Along side the National Dish you can find the national drink, Kali, which is made from fermented rye bread!
Never fear if you're not a meat-eating person either, Estonia has plenty of vegetarian and vegan options available. Coming from a meat-heavy background it may be hard to find a traditional restaurant that serves vegetarian-friendly dishes but with the help of Happy Cow you can scope out vego friendly places and if all else fails Hesburger serves a soya wrap which we love!
The Culture
Estonia draws its culture from both the East and West Europe giving it a big mix of both worlds. The Estonian language has a close dialect of Finnish 
Recently Estonia has been pushing its musical and tech industry further and you will often find tech hubs throughout Estonia, especially in Tallinn. Speaking of tech, Estonia has been the leader for most of Eastern Europe for tech and business start-ups, also known to be able to start and register a business in 15 minutes! 
Traditional Estonian Song Festival
Song Festival Grounds, Tallinn
The Cost
One of the big things about being budget travellers is saving on accommodation, to do this we have to weigh up the pro and cons of each place we look at. Sometimes it's cheaper to get an apartment without a kitchen and eat at budget restaurants but those rules don't seem to apply as much in Eastern European countries as accommodation is extremely budget-friendly. 
We picked up this fully furnished apartment in the centre of Tallinn that was only a 5-minute walk from Old Town Tallinn for 7 days for only $199.00AUD each!  
You can see more on Clintons Airbnb apartment here.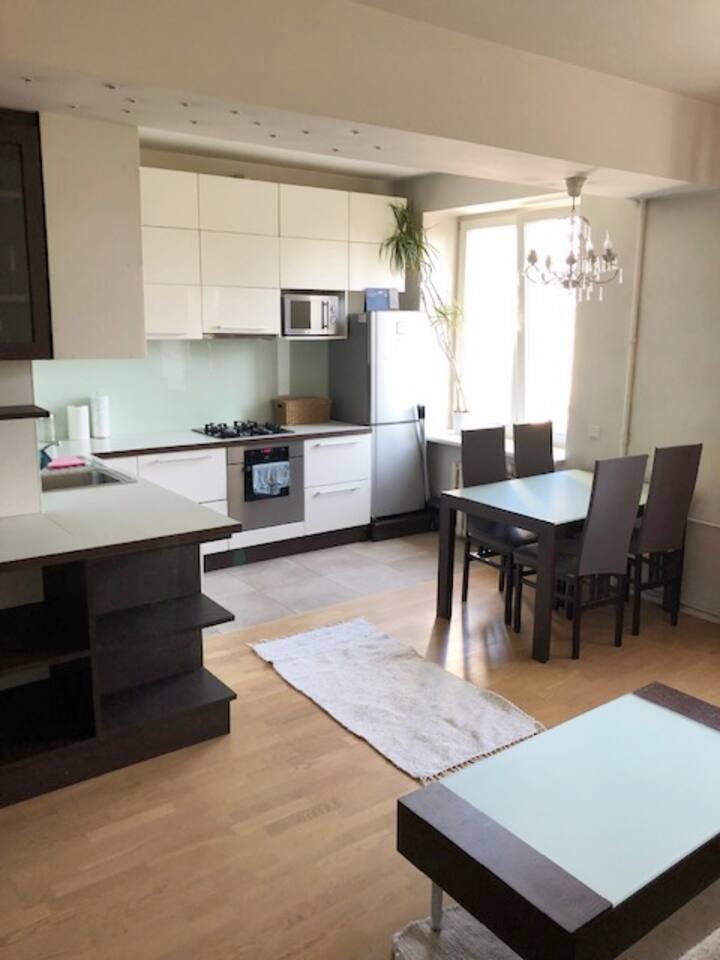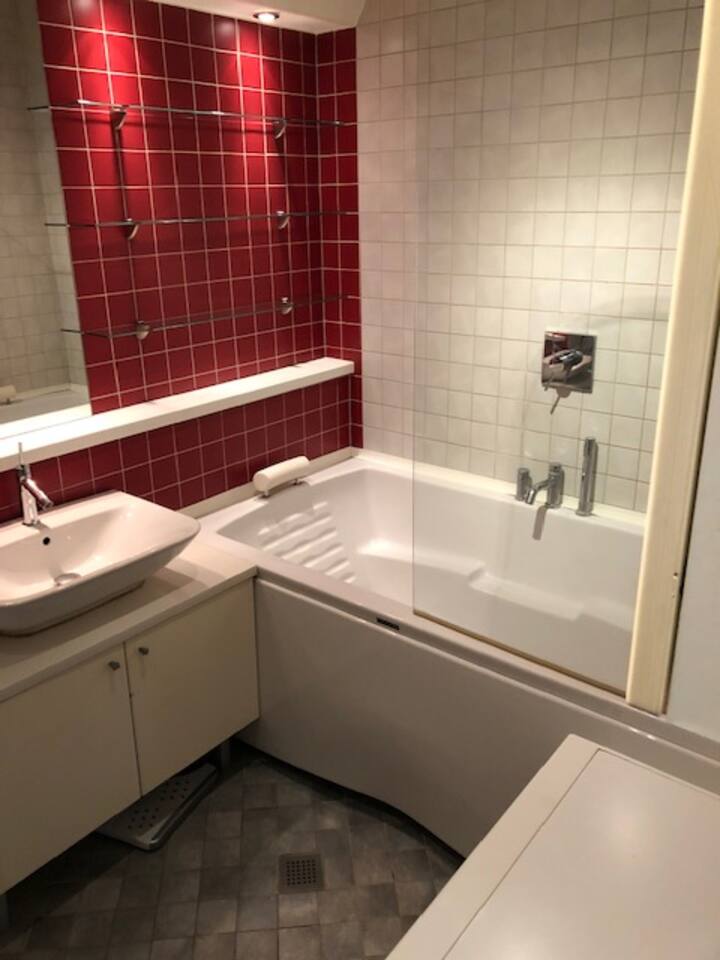 While the cost of accomodation and transport in Estonia is considerably cheap, the same rules done really apply that much for groceries in Estonia. For some reason Estonia has stuck to a 20% tax on food items which is 13% higher than Germany and France! Although grocery shopping is still quite budget friendly it was a bit of a shock to head out and see this. 
Eating out in Tallinn is budget friendly also, but be cautious of the usual tourist traps and be sure to tip the waiters/waitresses as they don't usually get paid a decent wage!